Coding with Alice Virtual Environments Peer Mentoring Project (CAVE Project)
The Coding with Alice Virtual Environments Peer Mentoring Project (The CAVE Project) will help support districts in building a sustainable computer science peer mentoring program. Students and teachers will learn how to use block-based programming to create virtual reality (VR) environments. In addition, teachers will learn how to coach students to become peer mentors to other students in order to increase interest in computer science.
The CAVE Project main focus is on promoting computer science involvement for underrepresented students and groups through peer mentoring. Students involved in the CAVE Project will learn how to program with block-based coding to create VR environments. At the same time, they will act as peer mentors for other students to encourage involvement in computer science. The CAVE Project is innovative and designed to foster the growth of computer science education across the Mid-Columbia region of Washington state. 
Currently, there is an underrepresentation of culturally diverse groups and women in the computer science workforce. The overarching goal of the project is to enhance the school computer science curriculum to increase the interest of underrepresented students in computer science based on peer representation and role modeling. The long-term goal of this project is to have students from the first CAVE Project cohort, recruit and teach other students who join during Year 2 to create a sustainable computer science mentoring experience for underrepresented students.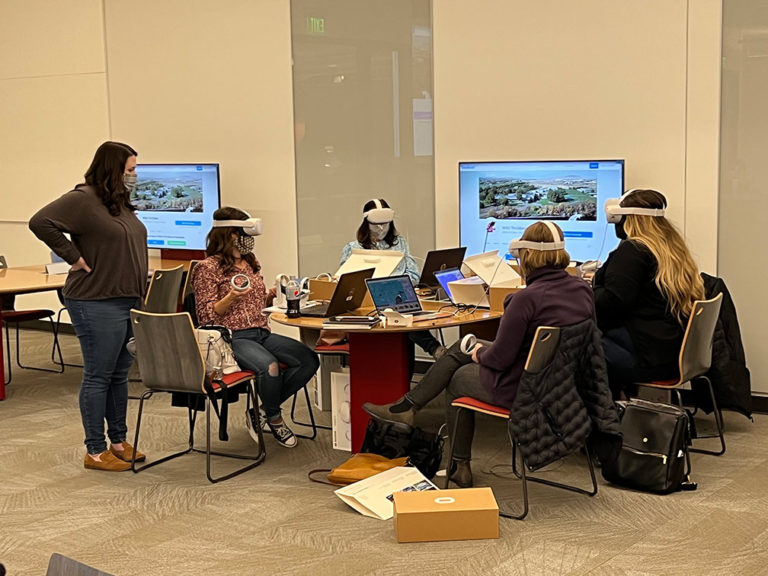 Alice 3 is an introductory programming language for creating games using 3D models and animation. The software was created in order to support early computer science education. Alice 3 was created by Carnegie Mellon University and was supported financially by Oracle, Java, Electronic Arts, the National Science Foundation, as well as many other generous companies. The programming language and software are free to download for anyone.
Alice 3 was designed specifically for students who have little exposure to object-oriented programming.  Alice 3 helps students learn about introductory programming concepts which can help students transition to other text-based programming languages. Furthermore, Alice 3 supports students learning computational thinking skills, fundamental principles of programming, game design, graphic design, and storytelling through game creation. To learn more about Alice 3, please visit the links provided below.