Inclusive Curriculum Development and Design
November 9, 2022 @ 1:00 pm

-

3:00 pm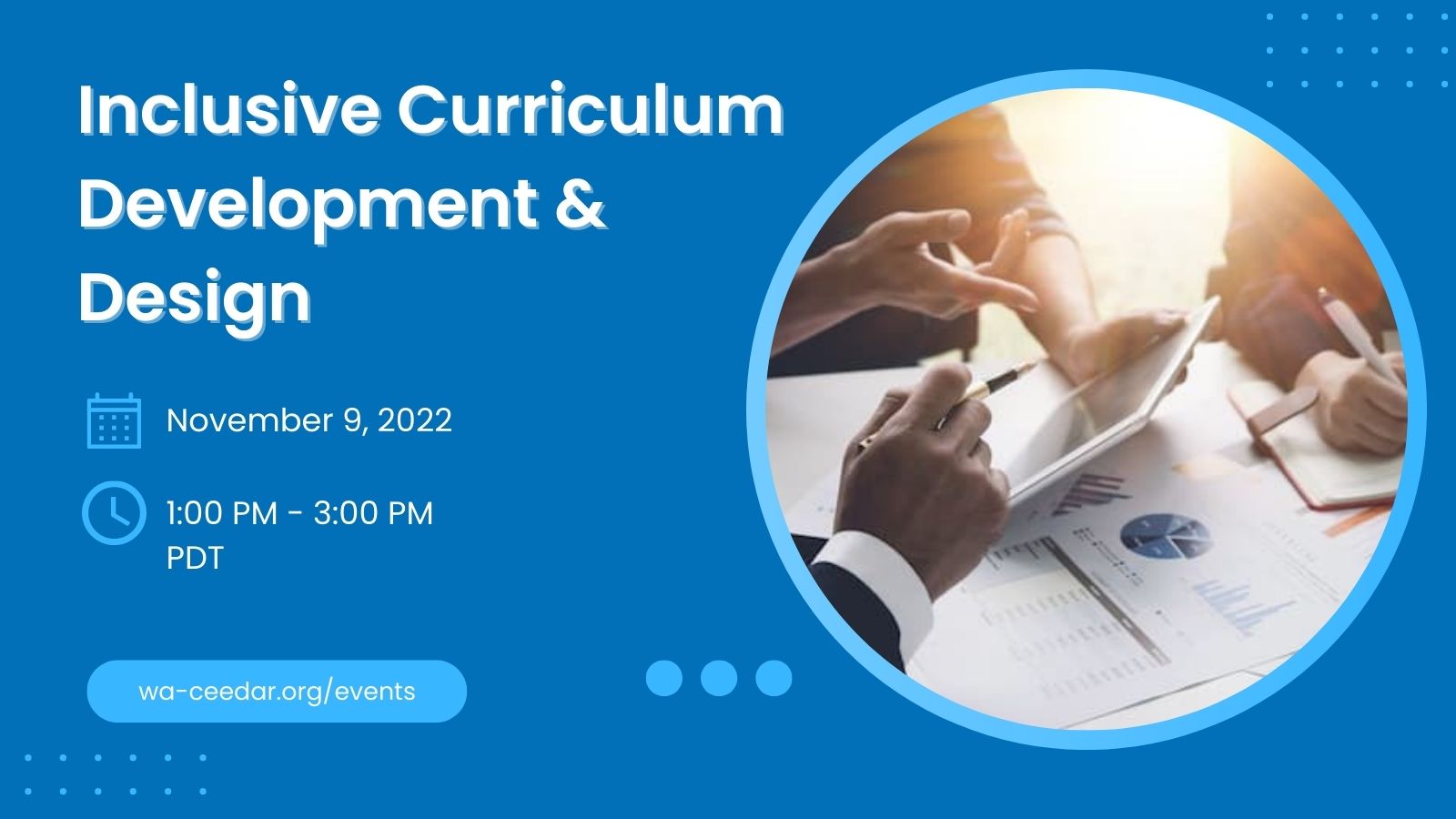 This workshop focuses on a draft rubric for educators in teacher preparation programs to utilize to review a particular course.  The rubric was designed to promote inclusive practices, amplify the voices and perspectives of people who have been historically marginalized by educational systems, include diverse perspectives, and encourage critical analysis and reflection. The rubric is broken up to include course titles, descriptions, objectives, materials, and pedagogy.  The presenters will discuss how the rubric was developed and discuss the indicators on the current rubric.  The session will encourage the participants to give feedback on the rubric.  We encourage all educators to bring a current syllabus to the session to tryout the rubric and provide us with usability and applicability feedback as we continue to improve the tool. 
This session is designed to be participatory and collaborative with the presenters and the participants.  We hope to provide a tool that supports instructors in designing a course that includes diverse authors and perspectives to the topics and provides students the opportunity to engage in the work with pedagogical practices that center the community and student voices and experiences.   This session invites feedback on the rubric as well as opportunities for participants to work through the rubric with their own course syllabus.
Presenters: 
Selma Powell, Ph.D, Director of Special Education Teacher Program at the University of Washington
Teddi Beam-Conroy, Ph.D, Director of Masters in Teaching at the University of Washington
Dr. Michael Dunn, Ph.D, Associate Professor of Special Education and Literacy at Washington State University
Dr. Rachel Oppenheim, Ph.D., Associate Dean, Antioch University School of Education
Dr. Caryn Park, Ph.D, Core Faculty at Antioch University School of Education
Quick Overview
Develop an understanding of how a course design influences how students take up and develop a commitment toward intersectional educational justice.

Provide feedback and input on a Course Review Rubric. 

Work Through their individual course syllabus with the Course Review Rubric.
Sign Up for the Event