Systems to Support and Retain Beginning Special Educators
October 6, 2022 @ 1:00 pm

-

3:00 pm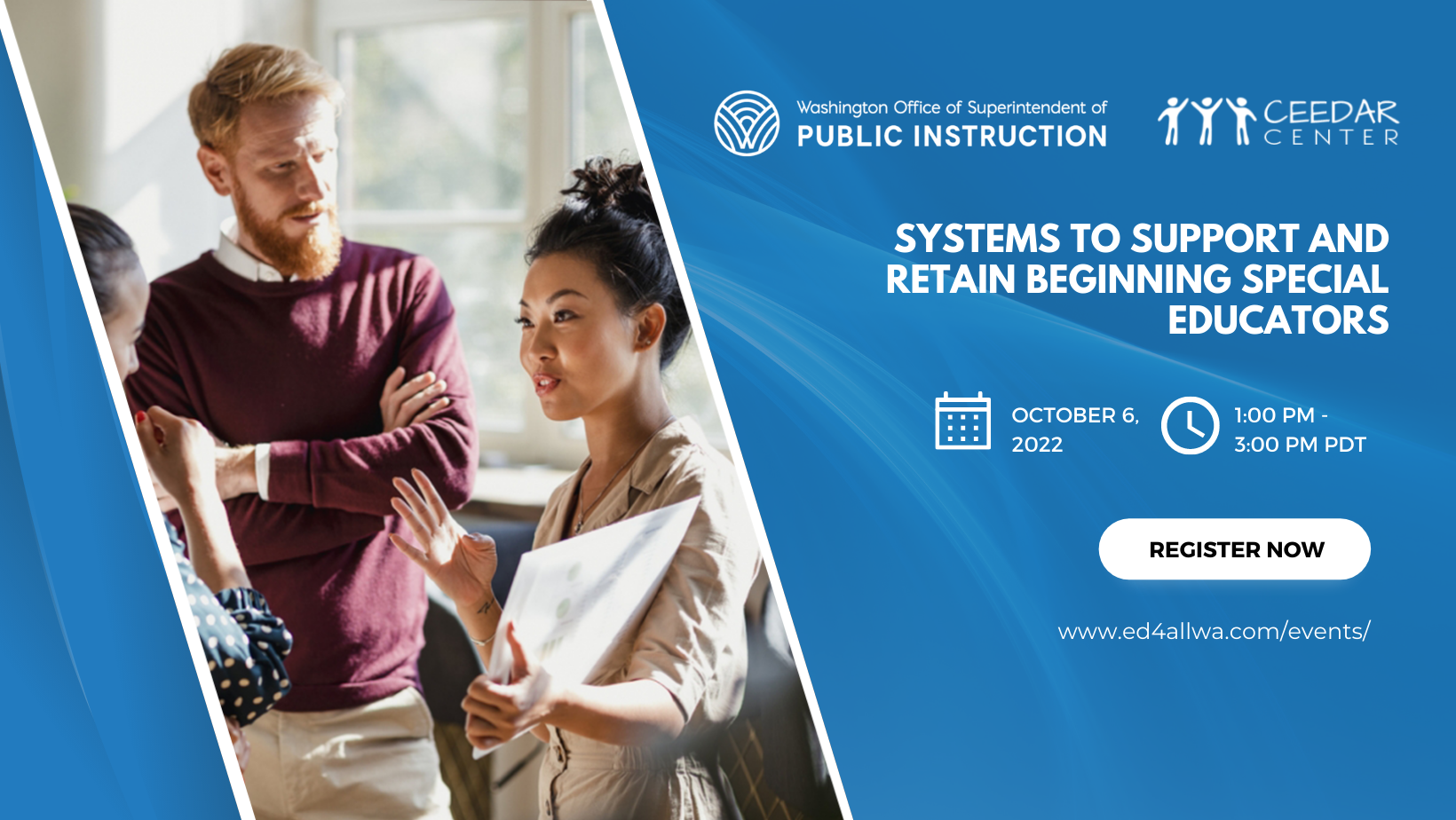 Attendees will learn about the factors and circumstances related to the recruitment and retention of special educators including but not limited to state and local trends over time, the need to support diversification of the educator workforce, and innovative strategies to help new teachers in the field of special education.
Quick Overview of Training Agenda
This training provides district special education directors and leaders strategies to retain special education teachers through survey results from novice special educators who clearly describe their needs for mentoring and support. 

This training also provides information on how qualifying district leaders can apply for up to $60,000 in grant funding to research and apply strategies to recruit and retain exceptional special educators. 
Presenters
Amy Hedlund (Office of Superintendent of Public Instruction)
Nick Gillon (Office of Superintendent of Public Instruction)
Erin Stewart (Puget Sound Educational Service District)
Alicia Roberts Frank (Educational Service District 113)
Use this link to join the event:
https://us02web.zoom.us/j/3604510347