Inclusionary Resources Directory
Inclusive Principal Leadership
Inclusive principal leadership refers to a style of leadership where school principals intentionally create and promote an inclusive environment that celebrates diversity and supports the learning and success of all students, regardless of their backgrounds, identities, or abilities. Inclusive principal leadership involves engaging with diverse communities, promoting equity, and recognizing and valuing the unique strengths and needs of each student.
Inclusive principal leadership involves creating a safe and welcoming environment where students and teachers feel valued, respected, and supported. It also involves providing opportunities for students to participate in decision-making and creating a school culture that encourages collaboration, empathy, and understanding. Inclusive principal leadership can also involve providing professional development opportunities for teachers and staff to help them develop culturally responsive practices and improve their ability to meet the diverse needs of all students.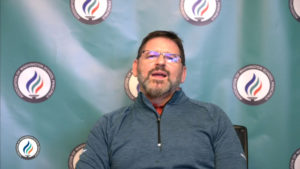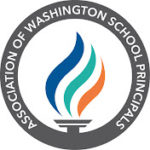 As part of our 2022 Member Engagement campaign, we interviewed some outstanding principals on our AWSP board. We know the principal and assistant principal's jobs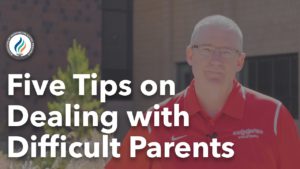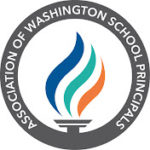 Ken Schutz, principal at Joel E. Ferris High School in Spokane, gives some great advice on a difficult topics — tough conversations with parents.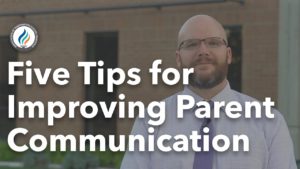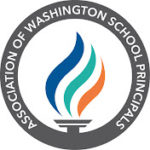 Eric Anderson, principal at Wenatchee High School in the Wenatchee School District, gives five great tips for increasing teacher and parent communication.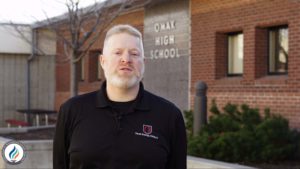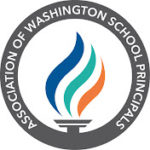 David Kirk from Omak High School shares Five Tips for Engaging the Community.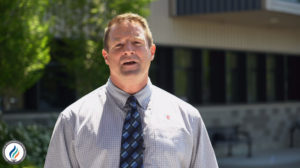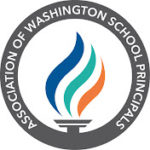 Guy Kovachs gives us five tips on how to improve school to home communication.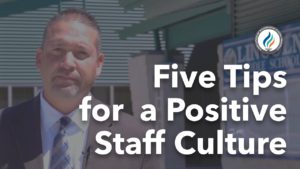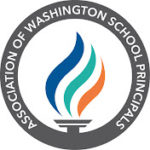 Cameron Grow, principal at Lincoln Middle School in the Pullman School District, gives five great tips (and a bonus) for creating a great staff culture.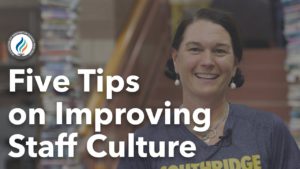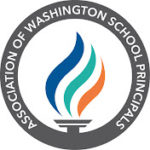 Principal Molly Hamaker from Southridge High School in the Kennewick School District shares five tips on improving staff culture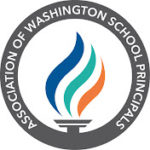 Erin Thomas of Nob Hill Elementary School in the Yakima School District shares five tips on improving staff culture through the main office.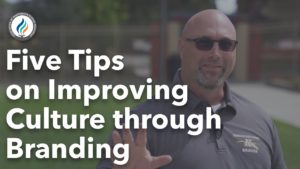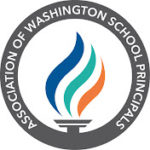 Chris Chelin, longtime principal at Kamiakin in the Kennewick School District, shares five tips on improving school culture through branding.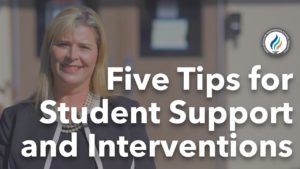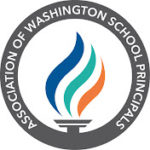 Gina Naccarato-Keele, principal at Linwood Elementary School in Spokane Public Schools and our 2018 Elementary Principal of the Year, gives five great tips for student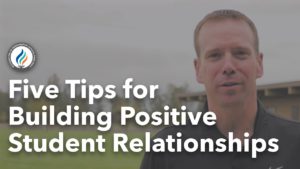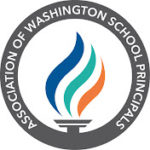 Aaron Fletcher, Liberty High School principal in Spangle, WA (and former Washington Association of Secondary School Principals president) shares tips on building positive student relationships.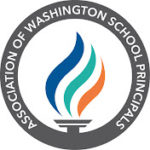 Marc Gallaway, principal at Selah Middle School and our 2018 Middle Level Principal of the Year, gives five tips for increasing student leadership in your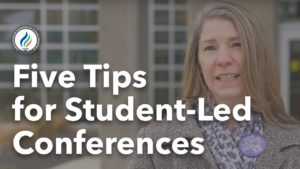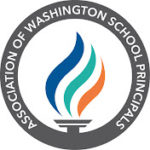 Parent-teacher conferences. Everyone has a different feeling or emotion about them, but Erika Burden, the principal at Westwood Middle School in the Cheney School District,
Diversity, Equity, & Inclusion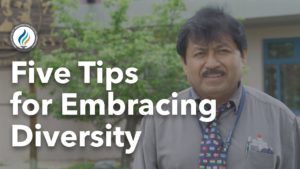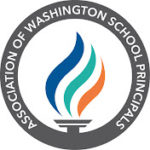 2019 Elementary Principal Alfonso Lopez shares five tips to embrace diversity in your school.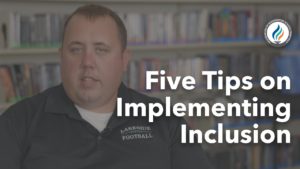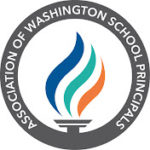 Devin Bauer's shares five tips on inclusion in schools.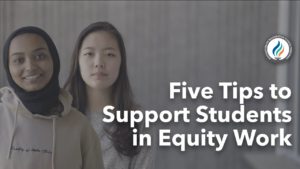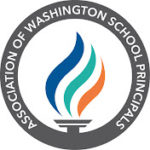 Aileen and Alham, students from Mt. Si High School, provide their top five tips for how school leaders can support students through their equity work.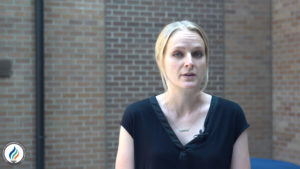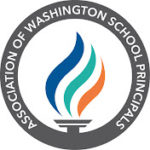 David Cooke and Michelle Massar from the Washougal School District share with us five restorative practice questions they ask students every time there is a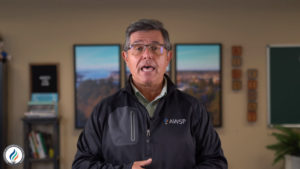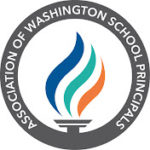 Fact or Fiction? IDEA, The Individuals with Disabilities Education Act, REQUIRES in-person instruction.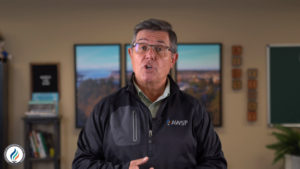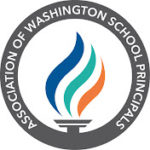 Fact or Fiction? Districts are allowed and even encouraged to design assessment tools for deciding which students will need in-person instruction.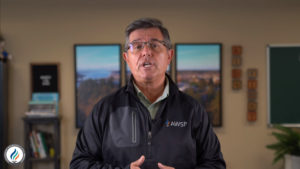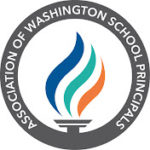 Fact or Fiction? School teams should revise IEPs and instructional minutes based on the delivery of instruction.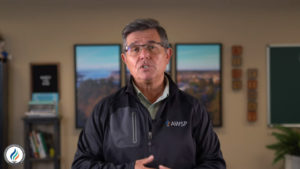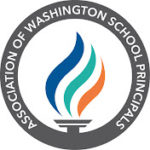 Fact or Fiction? Access to a free and appropriate education for students currently served on IEPs can begin at any time of the school year.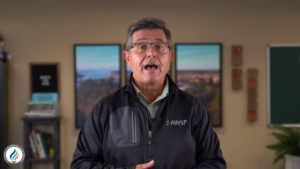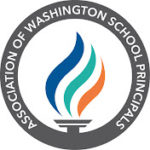 Fact or Fiction? When communicating to parents about which students will be attending in-person instruction, choose your wording carefully as to not violate FERPA, the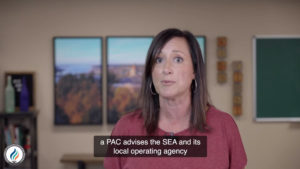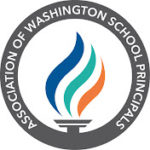 PAC only advises on the planning of the general parent meetings.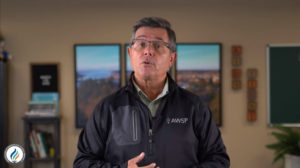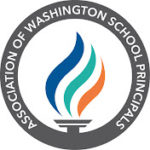 Fact or Fiction? For the upcoming 2020-21 school year, it's better to wait to communicate with the families of students being served on IEPs until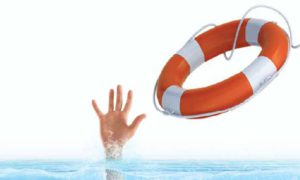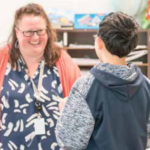 It's widely realized special education teachers are leaving the profession in droves. They are feeling overburdened, isolated, and unprepared. We need to save special education