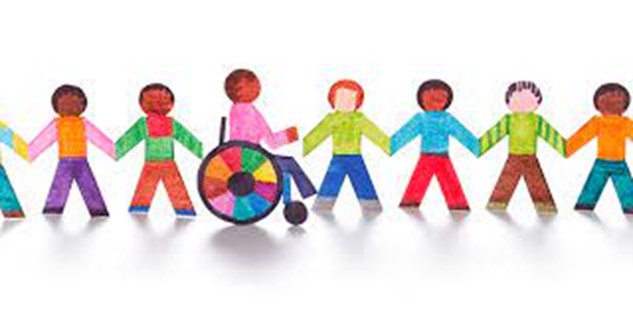 "If a child can't learn the way we teach, maybe we should teach the way they learn."

Ignacio Estrada
This blog focuses on students with disabilities and how practicing mindfulness can promote their overall well-being. Students with disabilities can experience high levels of stress, and too much of it can be detrimental to their physical and mental well-being (Dyson & Renk, 2006). As a result, it is imperative to investigate coping strategies that can be employed to help make life less stressful for this at-risk population. Mindfulness is one strategy that can help reduce stress among students with disabilities. In fact, a mindfulness program called "Soles of the Feet" was developed exclusively for individuals with disabilities. This mindfulness program teaches individuals with disabilities to become aware of emotional precursors that can lead to aggressive or anxious behavior through mindful breathing and learn to divert attention from the emotionally arousing thought or event to a neutral stimulus (i.e., soles of the feet) (Felver et al., 2013; Singh et al., 2003). For example, three adolescents with disabilities that completed Soles of the Feet reported reduced anger and aggression (Sing et al., 2011).
Other studies that use elements of mindfulness-based stress reduction (Kabat-Zinn, 2003) have also demonstrated improvement in mental health and overall well-being for those with disabilities. One study reported decreased state and trait anxiety, improved social skills, and enhanced academic performance in students with disabilities after completing five to 10-minute mindfulness practices, five times per week for five consecutive weeks (Beauchemin et al., 2008). Other studies have demonstrated how mindfulness practice can reduce depression (Idusohan-Moizier et al., 2015), cortisol levels (Miodrag et al., 2013), and improved self-control (Currie et al., 2019). Additionally, mindfulness practice that utilizes attention monitoring coupled with acceptance, two common features of mindfulness, can help reduce stress in students with disabilities. The research described here highlights the effectiveness of mindfulness strategies for this population. However, more research is needed to investigate innovative methods of delivering mindfulness strategies. One reason for this is that most mindfulness programs are in-person and require extensive time and financial commitments (Rogers, 2013). Students with disabilities may not have the time or resources to participate in extensive mindfulness courses. However, special education teachers that utilize mindfulness practices in the classroom, may be one option that can help students with disabilities practice mindfulness. Exploring new means of delivering mindfulness can open the possibilities of providing accessible and inclusive methods of promoting mindfulness in this vulnerable population.
Mindfulness Activity
Feel free to participate in this short two minute Mindfulness activity led by Amanda McMahon, Ph.D. from Washington State University.